Description
The farmhouse, located in the Asahi town of Takayama City, was built by remodeling an old house.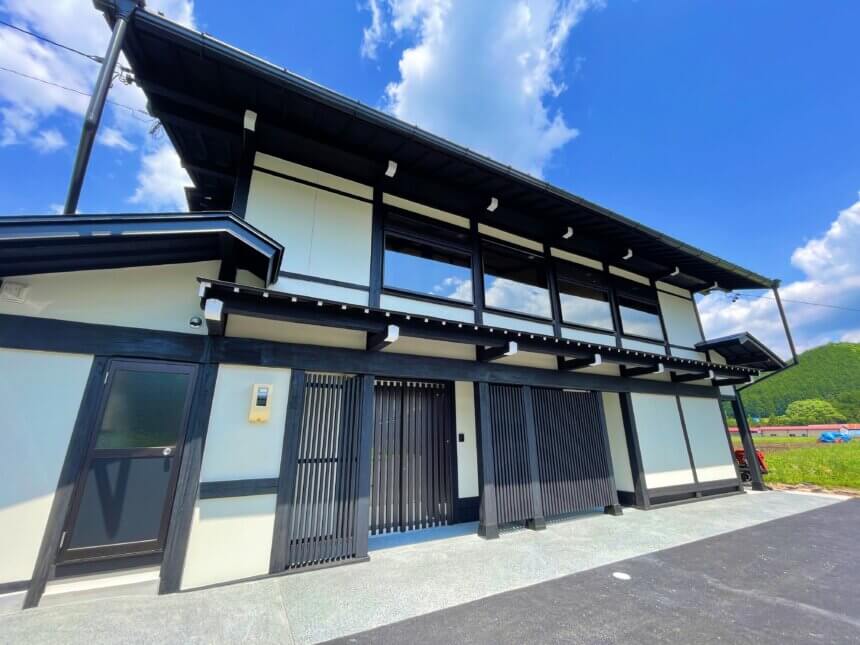 There is a new farmhouse in Asahi, Takayama, Gifu Prefecture. Reconstructed from an old residential house in the early Showa period of Japan, this farmhouse is a symbol of agricultural tourism in Asahi, Takayama.
You can experience farming at the neighboring farm and live in the farmhouse close to nature in Hida Asahi.
There are various sightseeing options for you.

The beams of the original house, showing Hida craftsmanship, were preserved for the restoration.


The ventilation entryway was modified, spacious and bright.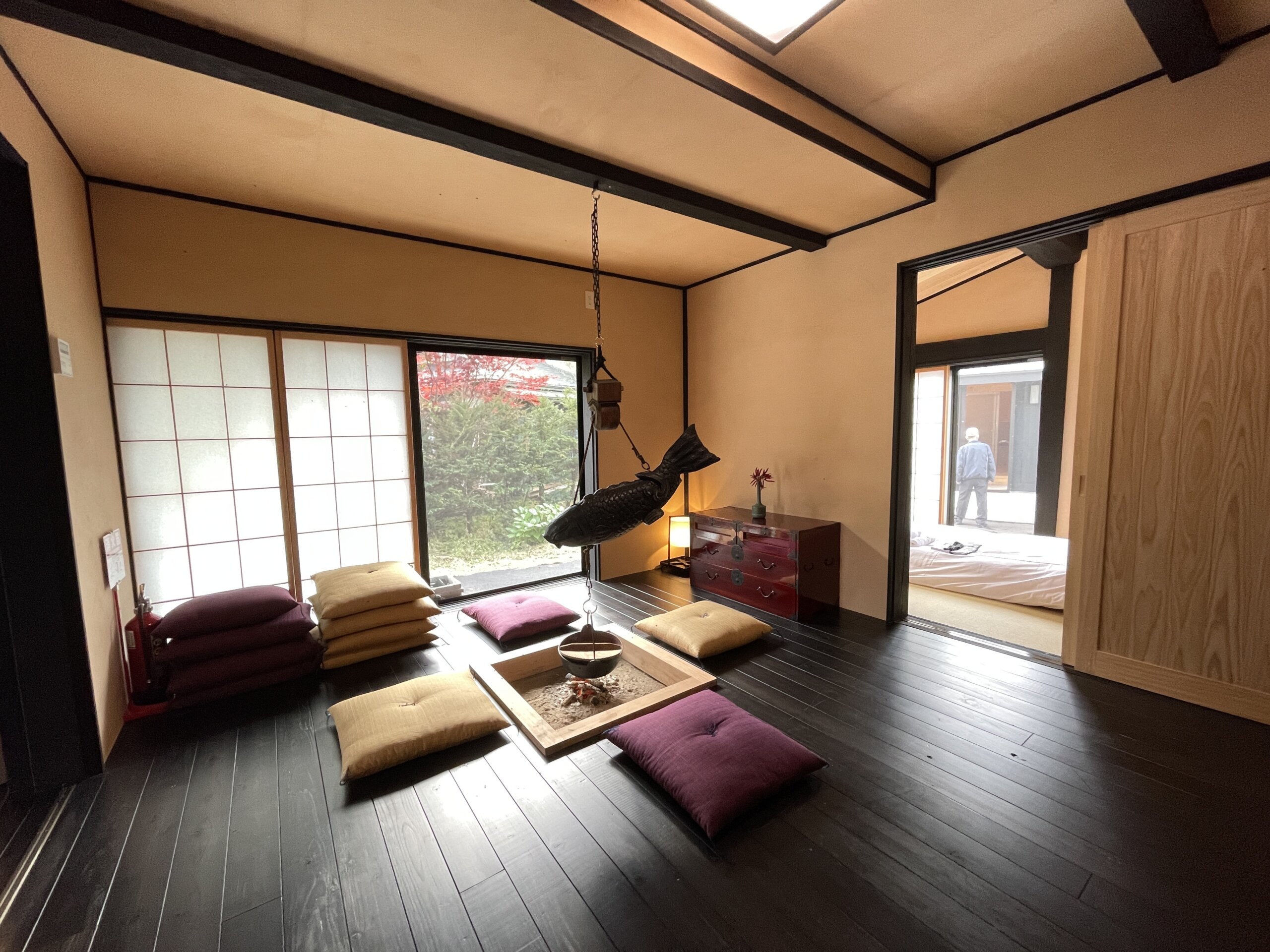 The original pit furnace was used in the living and dining rooms.


On the first floor, there are 4 Japanese-style rooms with views of the four seasons of the neighboring farm.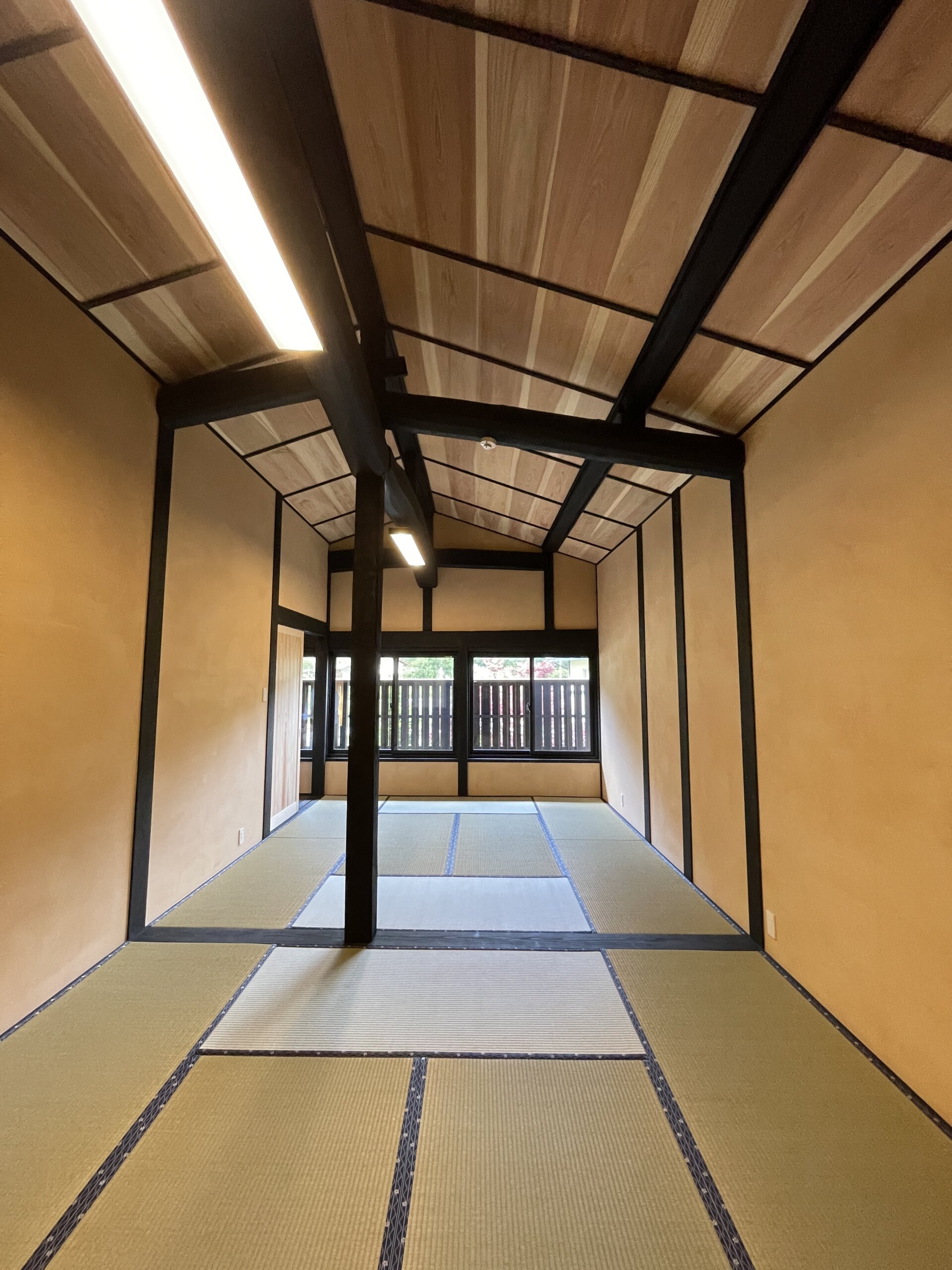 On the second floor, there is a multifunctional room. Equipped with a screen, it can be used for meetings and events, or as a bedroom for training teams, etc.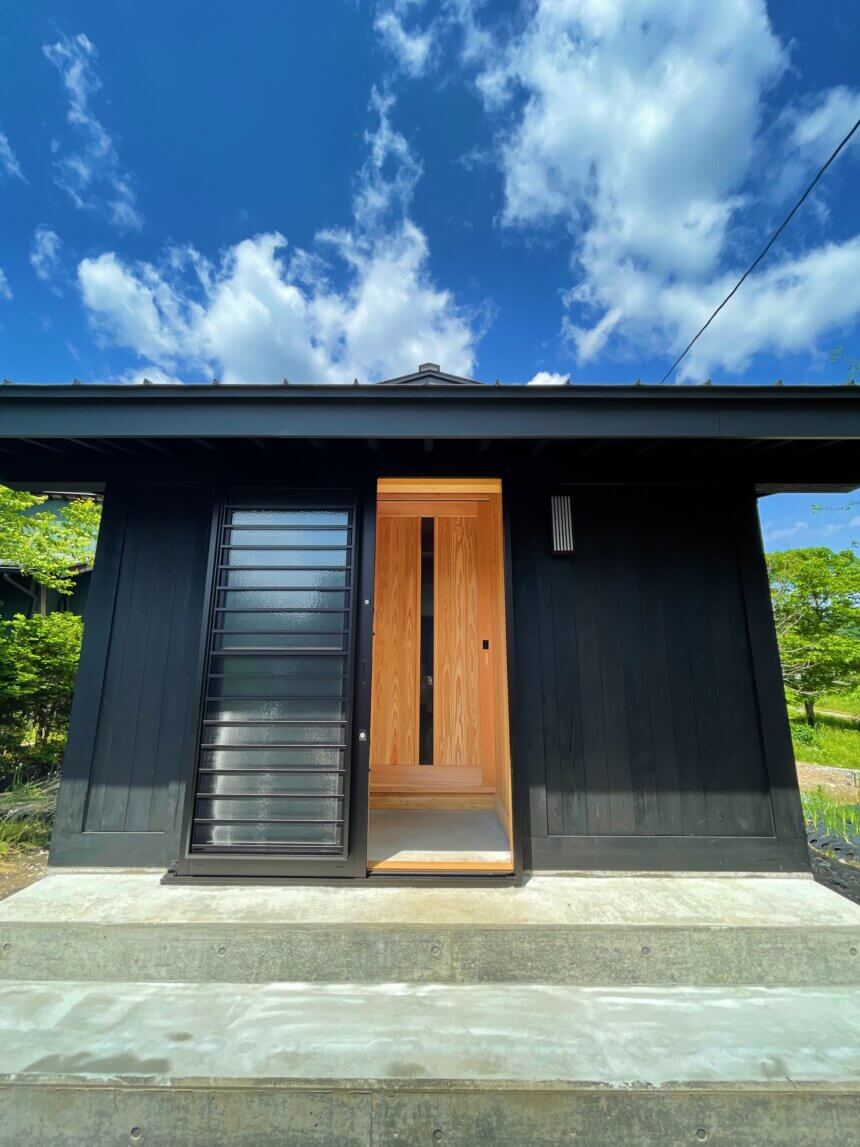 Next to the house is a detached Hida bathroom, made entirely of Hinoki cypress. It can allow 5 ~ 6 people to bathe at the same time.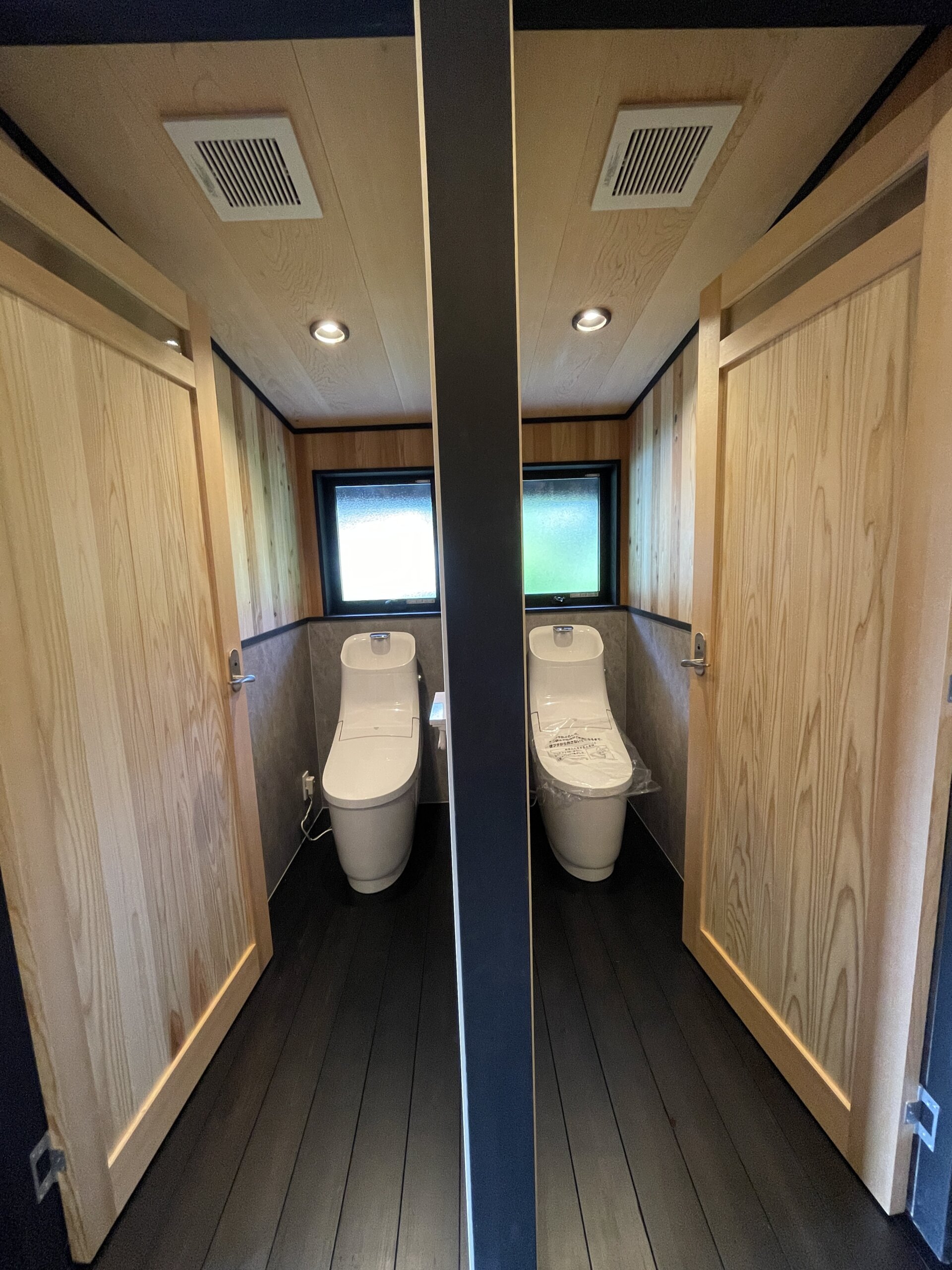 ---
Accommodation plan ① A whole house
【A whole house】a maximum of 12 people; suitable for training, team building and telecommuting
66,000 yen per night (tax included)
A-whole-house plan: Please fully enjoy the farmhouse that retains the beams of the original house.
A projector and a screen (optional) are available for use in meetings or for guest reception.
Best for the following activities
・Company training・Team construction
・Club training
・Team vacation ・Telecommuting
・Family group trip
A detached bathroom is available.
※ Separate charge 4,400 yen (tax included)
Accommodation plan ② One room only
【One room only】Public areas on the 1st floor are available.
16,000 yen per night (tax included); a maximum of 2 people
One-room-only plan: a Japanese room on the 1st floor; a maximum of 2 people
If there are more than 2 people, 5,000 yen (tax included) will be charged for each additional person using the double room.
The rooms offer a view of four seasons of Hida Takayama.
Public areas such as the living room, the dining room and the bathroom are available. (except the detached bathroom)
The new Japanese-style rooms retained the beams and columns of the original house.
The rebuilt farmhouse is more comfortable. May you enjoy the relaxing life and nature here.
※The maximum occupancy on the 1st floor is 8 people.
※ If there are more than 2 people staying, 10,000 yen will be charged for each additional person using a single room.
※ The detached bathroom is available.
※ Separate charge 4,400 yen (tax included)
Diets (optional)
Sandwiches, home-cooked meals and bentos from the take-away restaurant can be chosen.
The restaurant uses fresh vegetables from the "Jin Farm".
Breakfast (delivered; sandwich package): 800 yen
Dinner (delivered) : 1,500 yen / 2,000 yen / 3,000 yen
Please choose the set meal according to your preference.
※Heavy boxes of bento, cold cuts, etc. are available.
(All prices include tax)
Address
986 Kabuto, Asahi-cho, Takayama City, Gifu Prefecture
Farmhouse
Layout
・4 Japanese-style rooms on the 1st floor (maximum: 2 people per room)
・A living room on the 2nd floor (maximum: 4 people)
・A parlour
・An integrated dinning and kitchen room
・2 washrooms with washing machines
・A fully automatic bathroom with sound system (in the main house)
・A detached bathroom
・Projector and screen
・Wood-fired stove
Supplies
○ Shampoo and conditioner
○ Shower gel and soap
○ Towel and bath towel
○ Toothbrush and toothpaste set
○ Comb and brush
○ Hair dryer
○ Shaver
○ Bathrobe
○ Slipper
○ Facial cleanser
○ Lotion
○ Swab
○ Refrigerator
○ Hot water boiler
○ Coffee machine
Consultation
 Trip Life Development Co., Ltd.
E-mail: info@trip-life.com