About Hidatakayama Asahi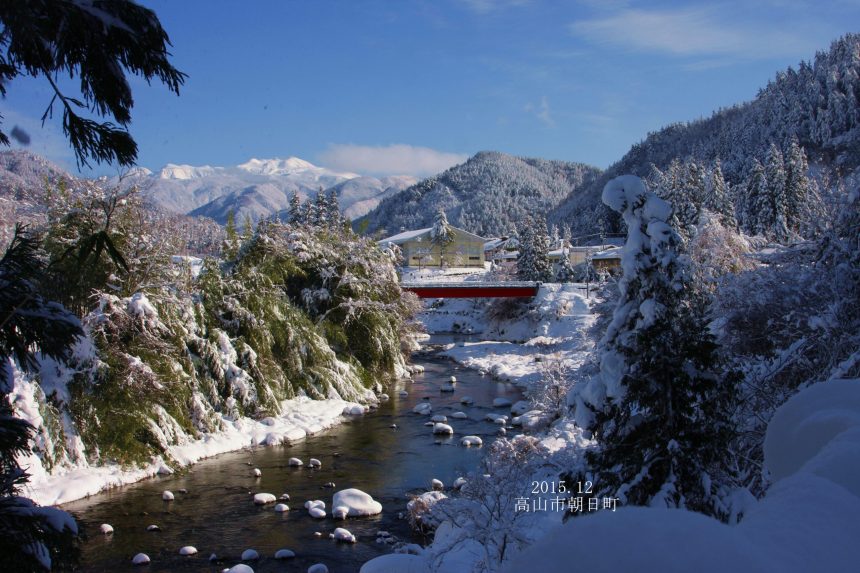 What kind of place is Asahi?


Asahi is a country located in the southeast of Hida Takayama, surrounded by Mount Norikura and Mount Ontake. Here the natural landscape is rich and people are hospitable. Located in the center of this country, the Hida Asahi service area is around 20 minutes' drive from Takayama Station and around 30 minutes' drive from the border of Nagano Prefecture.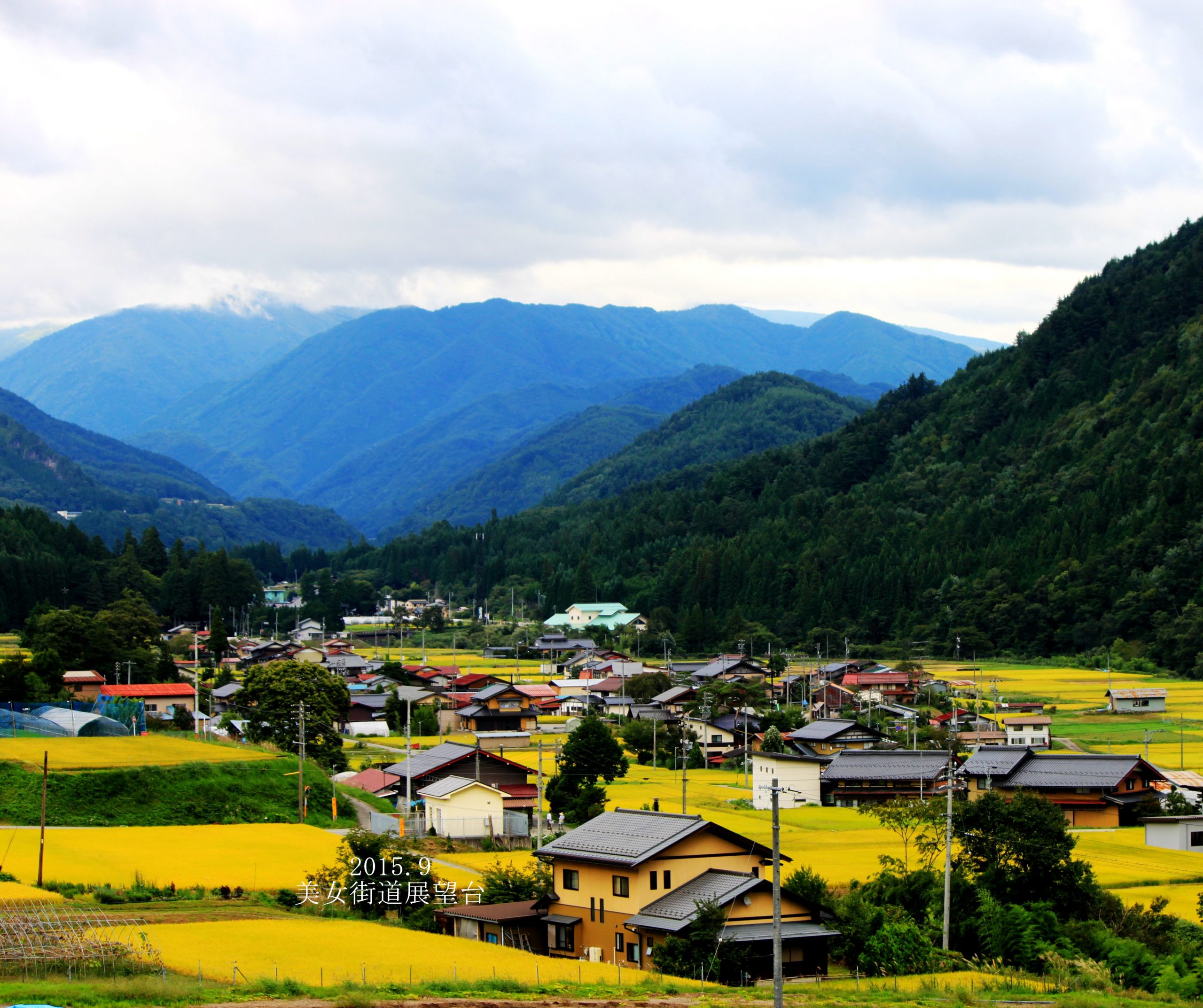 Highlights of Asahi
①Hida Asahi Service Area (Food, Shopping)

Surrounded by nature, the Hida Asahi service area abounds in mugwort products. One of the best examples is "Hida Mugwort Udon noodles", which is made from local high-quality mugwort first picked in spring. In addition, there are mugwort curry, mugwort ice cream, mugwort Mitarashi dango (rice dumplings on a skewer glazed with soy sauce), mugwort Goheimochi (Gohei rice cake) and so on. Among them, mugwort curry and mugwort soju are rare and popular throughout Japan.
②Hyoutenka no Mori(Subzero Forest Light-up) (Sightseeing)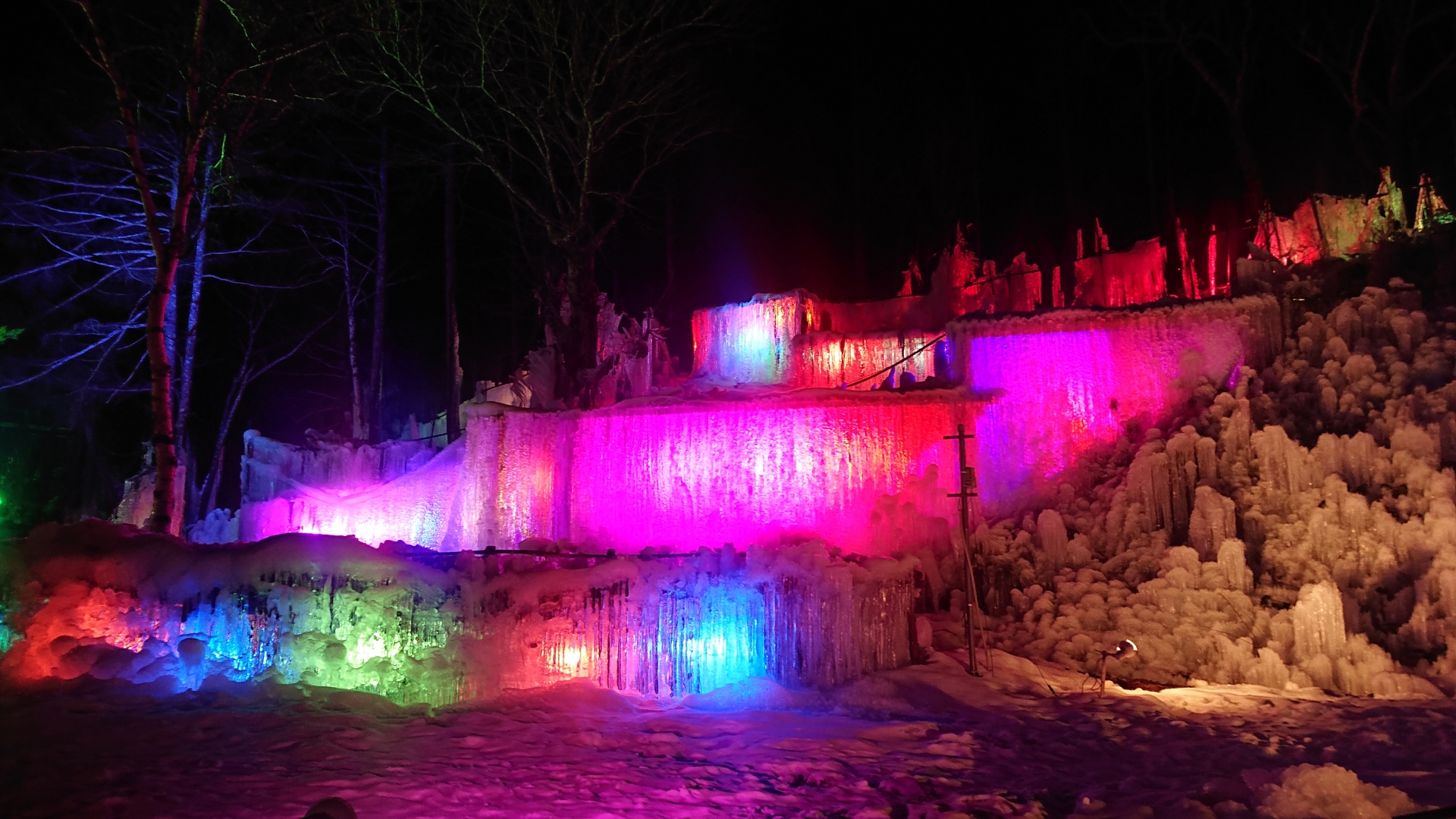 Subzero Forest Light-up is a new and amazing world, about an hour's drive from the center of Takayama.
Subzero Forest is like a winter poem written by "Akigamionsen Ryokan" on the mountain since Showa in 46. It is blue during the day and lights up at night, showing a dreamlike world.
The lights are lit every day from January 1 to the end of February.
Admission is free, but please pay a fee to protect the natural environment.
③ Coffee Crystal House (Food)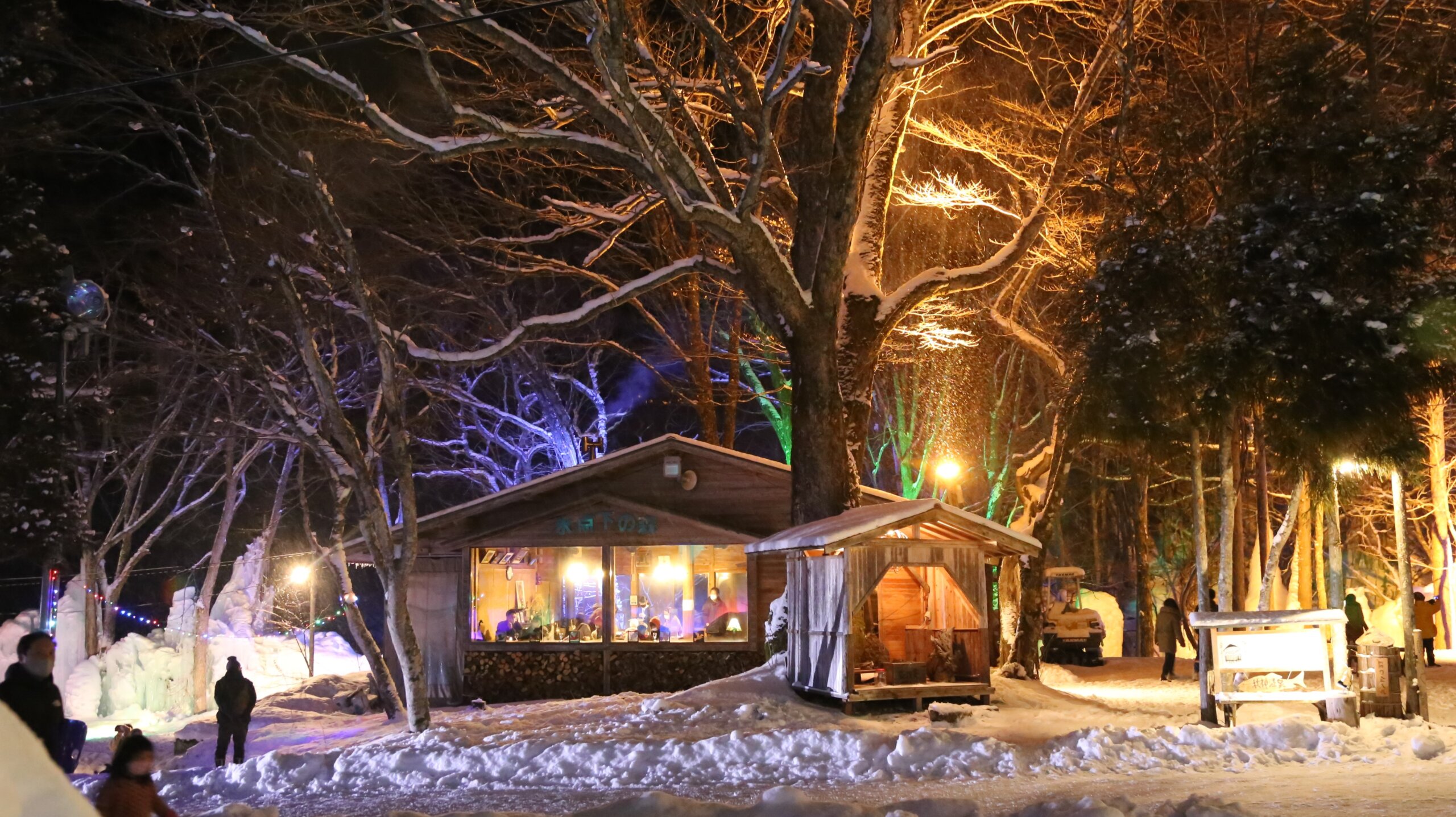 "The Coffee Crystal House is the best viewing point for Subzero Forest Light-up. One customer commented, ""While enjoying the beautiful scenery, you can also taste the 'forest ramen'. It's so good.""
You can also taste coffee and snacks."
④Casks for Storing Sake in Ice (Sightseeing)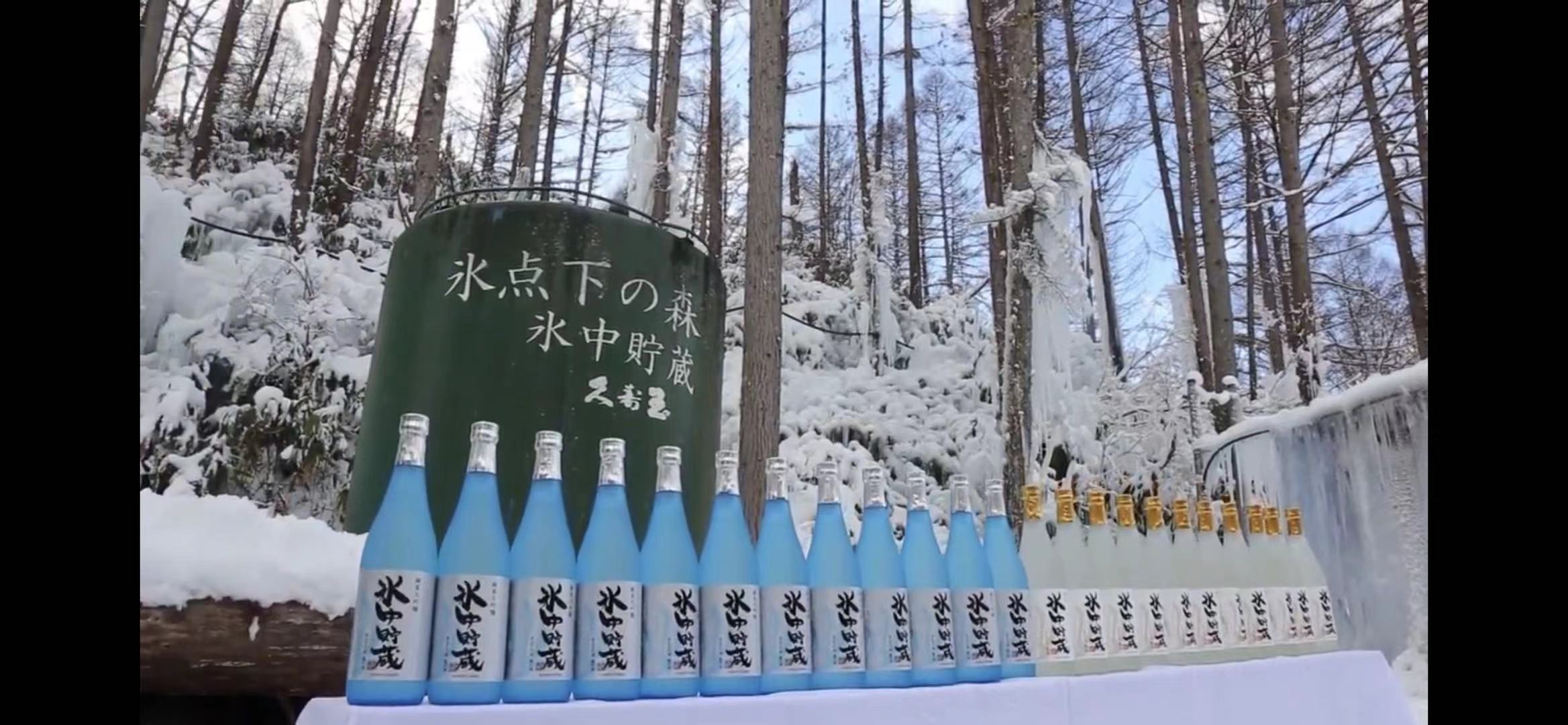 In the Subzero Forest, there is a kind of cask used to store "Bear's Tears Stored in Ice" liquor, which is a special sake of Hida Takayama. "Bear's Tears" is a Junmai sake brewed from good rice of Gifu Prefecture.
From late December to the end of March of the next year, it is fermented at low temperatures in the frozen forest. It is an extremely rare local sake. The casks of rice are stored in the frozen forest, covered with thick ice to ensure a steady low temperature, and then the sake will ferment slowly. The brewing method is quite unique.
⑤Bijo Plateau (Sightseeing, Playing, Camping)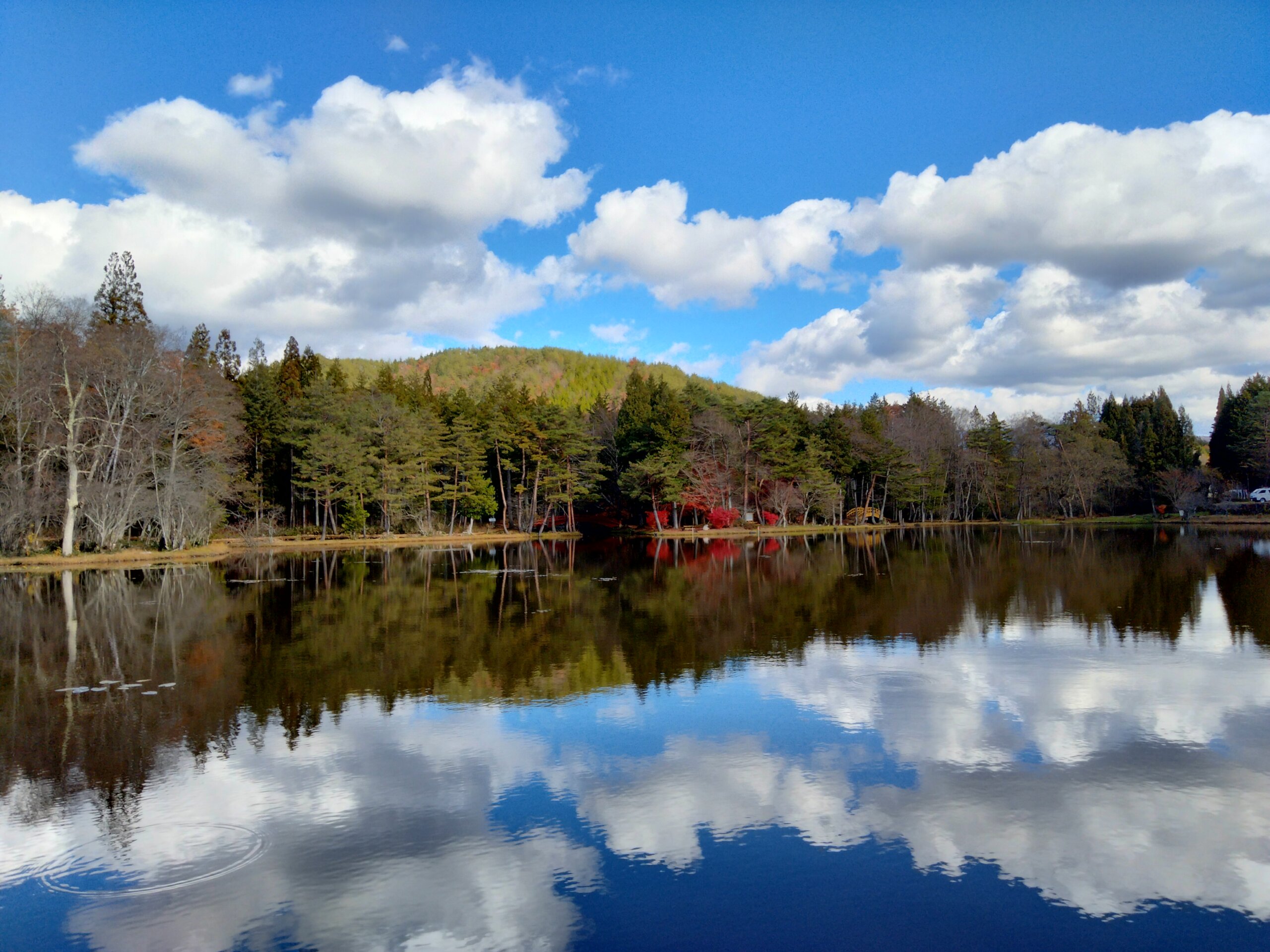 Bijo Plateau is 1032 meters above sea level, about 30 minutes' drive from Takayama Station.
It is one of the few campsites at Hida Takayama where you can enjoy fishing and boating.
In addition, mid-April to late April is the season to visit 10,000 mizubasho (small white calla lilies) around the Bijo-ga-ike Pond, which can heal the hearts of tourists. This cluster is designated as a cultural heritage (natural monument) for Takayama.
⑥MIZOWAKI Izakaya (Food)

This izakaya, which serves delicious food, is perfect for visitors who want to experience the popular izakaya in the region. If you want to experience an izakaya where the owner orders dishes for you, you must go to this one!
⑦ Fishing (Outdoor Activity)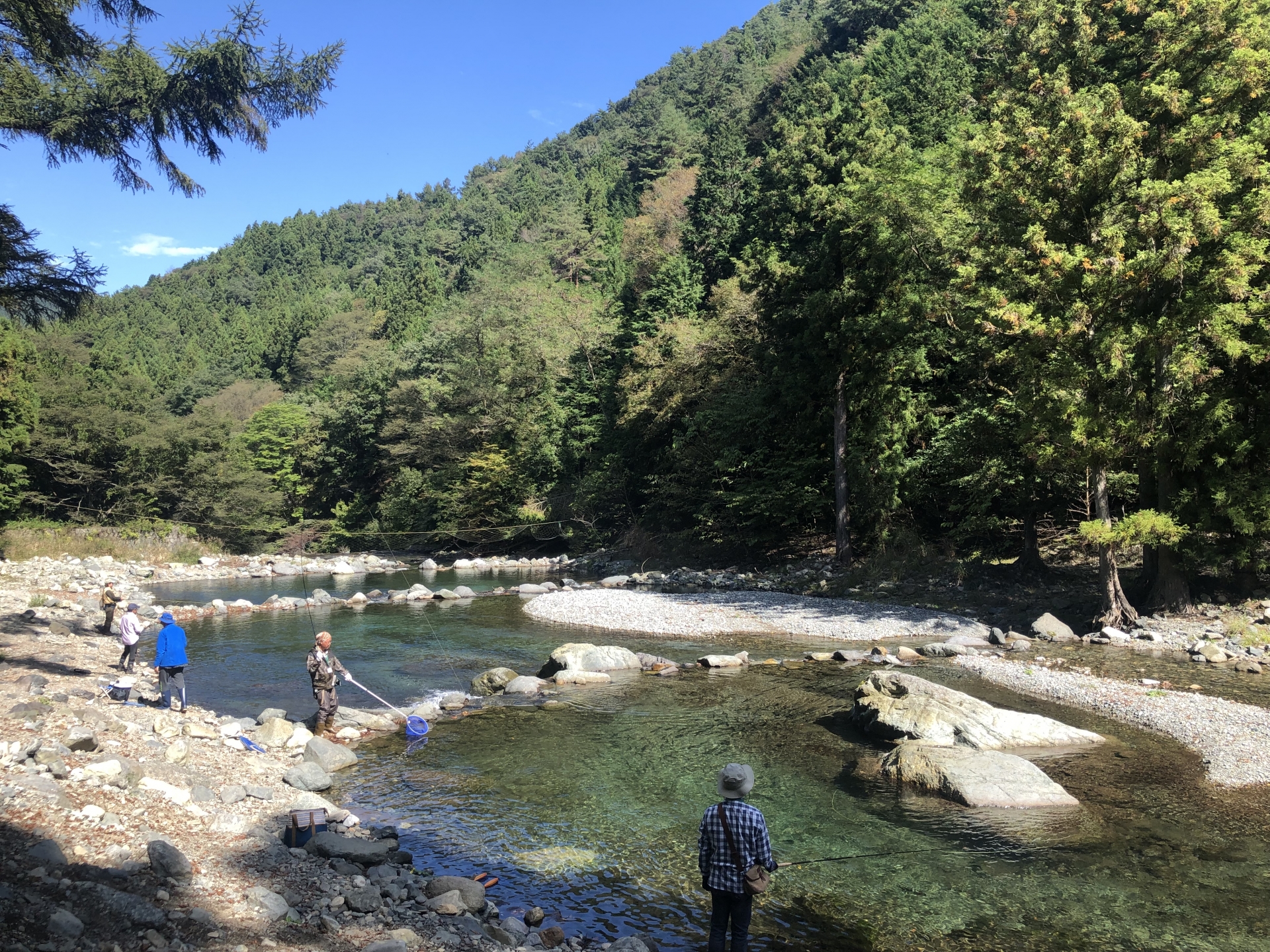 There is a beautiful river in Hida Asahi that is popular with fishing enthusiasts. Here, traditional fishing methods such as wool hook fishing and Hida wool pin fishing have been inherited from Japan since ancient times. Here, you can rest your heart on the babbling water and forget your daily life for a while… After fishing, you can release the fish you catch and only take away the amount of food, or you can roast it with salt at a nearby hotel. It allows you to enjoy the luxury of time lost in big cities in nature.
■ Fishing period: March 1 ~ September 30
(Outside the Akigami area: Sweetfish is released on the third Saturday of June.)
(The Akigami area: Sweetfish is released on the second Saturday of July.)
⑧Suzuran Country Club (Golf, Camping)
Suzuran Country Club is an ideal place for sports and sightseeing. It is located at an altitude of 1300~1400 meters. Even in midsummer, its maximum temperature will not exceed 26 ℃. Golf enthusiasts can enjoy the beautiful landscape of the Northern Alps and Mt. Hakusan. The fairways are planted with bentgrass, which is very fluffy. The green speed is 8.5ft in summer and 9.0-9.5ft in autumn.
You can enjoy Hida beef dishes at the restaurant, and of course, guests who don't play golf are welcome. In addition, BBQ is also very popular, which means you can enjoy the beautiful scenery while dining outdoors.
The campsite also opened in July 2022. All in all, this club is expected to be a combination of golf, dining, accommodation and camping.
⑨KURUMI Onsen&Camp (Onsen, Camping, Accommodation)
This onsen (or hotel) is 975 meters above sea level and about 40 minutes' drive from the city of Hida Takayama.
Surrounded by nature, this hotel is located on the bank of Akigami River. Here, children and adults can enjoy trout fishing, wild vegetable picking, red-spotted salmon catching and other activities.